2015 Nissan Rogue for sale near West Allis, WI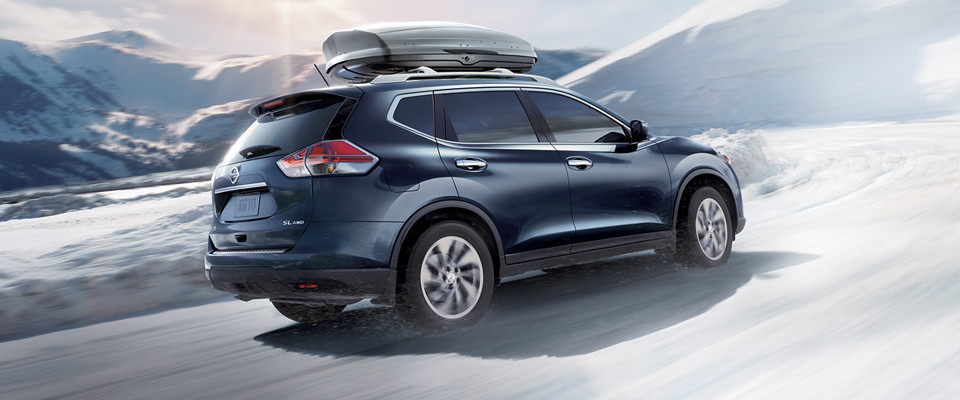 View 2015 Nissan Rogue Inventory
2015 Nissan Rogue for sale near West Allis, WI
Shopping for the perfect vehicle can be tricky, especially when you take into account all of the different factors involved in such a decision. Luckily, the decision just got easier. Russ Darrow Nissan is proud to offer the 2015 Nissan Rogue for Sale in West Allis, WI. With its luxurious interior, impressive fuel economy, and roomy three-row seating (5 or 7 passengers), the 2015 Nissan Rogue is the optimal choice. It's the perfect example of a comfortable and functional, small crossover SUV.
Powertrain in the 2015 Nissan Rogue
Every 2015 Nissan Rogue is powered by a 2.5L four-cylinder that returns 170 horsepower and 175 lb.-ft. of torque. A continuously variable transmission is standard, as is front-wheel drive. However, all-wheel drive is an available option for those who prefer it.
Safety in the 2015 Nissan Rogue
The 2015 Nissan Rogue for Sale in West Allis, WI comes standard with stability and traction control, child seat anchors, four-wheel anti-lock disc brakes, front-seat side airbags, side curtain airbags that cover all three rows when equipped, a rearview camera, and hill-start assist. Additionally, the all-wheel drive system gives the driver hill-descent control. Optional packaged features include, but are not limited to: A blind-spot warning system, a lane-departure warning system, and a forward collision system.
Overall Design of the 2015 Nissan Rogue
One of the best things about the 2015 Nissan Rogue for Sale in West Allis, WI is the elegant –and highly efficient – interior. Not only is there incredibly comfortable seating, high-quality upholstery, and tons of cargo space, but there are also myriad convenience features. Some of these include optional Navigational packages, a tilt and telescoping simulated alloy steering wheel, audio and cruise control settings on the steering wheel, dual zone climate control, and a 6-speaker sound system.
When it comes to finding the right car to fit your needs, the Russ Darrow Group offers great pricing, customer service, and inventory. For over 40 years, the Russ Darrow Group has served the Wisconsin communities. In fact, we have 17 locations conveniently spread throughout Wisconsin. The Russ Darrow Group has a track record for success, and a positive plan for the future. When you purchase the 2015 Nissan Rogue for Sale in West Allis, WI, you become part of that positive future. Give Russ Darrow Nissan of Milwaukee a call at 888-663-3769 to arrange your test drive today!
Directions to Nissan West Allis
Contact us about the 2015 Nissan Rogue