2017 Nissan Juke for sale near Shorewood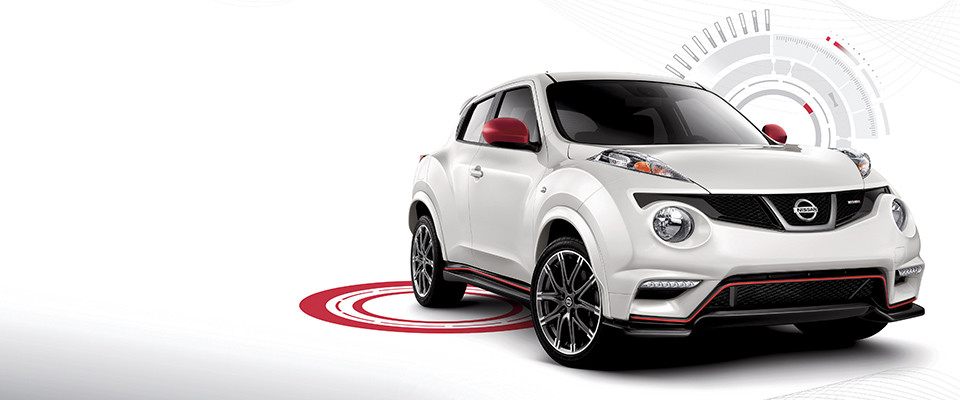 View 2017 Nissan Juke Inventory
2017 Nissan Juke for sale near Shorewood
If you are ready to be behind the wheel of a sporty new car, there is a new 2017 Juke for sale near Shorewood at Russ Darrow Nissan of West Bend. This stylish crossover is compact and lightweight for agile performance that makes it fun to drive. With features like a 188 h.p. engine and Nissan's Integrated Control (I-CON) system that allows normal sport and echo drive modes, your daily commute is about to get a whole lot more exciting.
New 2017 Juke Vehicle Information
While the 2017 Juke is considered a subcompact model, the surprisingly spacious interior can still comfortably accommodate up to five passengers. It also offers superior performance with excellent gas mileage. Depending on the trim package you choose, you can expect 28 MPG in the city and up to 31 MPG on the highway.
Specifications for 2017 Juke Near Shorewood
The Nissan Juke is built to provide a balance of sporty power and safety. The interior offers a sleek and modern look that includes a backup camera and anti-theft system along with brake assist and traction control. These features, combined with nimble power steering, will allow you to safely navigate curves and corners.
Buyers can rest assured that the 2017 Juke includes driver, passenger, rear, side and side head bags throughout the vehicle. It has also received excellent frontal and rollover crash ratings from the National Highway Traffic Safety Administration. Nissan has even taken safety a step further with the addition of lane departure and blind spot warnings as well as child safety locks and daytime running lights.
For the best in luxury and convenience, drivers also enjoy keyless entry and start, power door locks and auto-off headlights. To learn about additional interior and exterior upgrades, you can speak with a friendly and knowledgeable sales associate who can walk you through various trim packages and help you find the right 2017 Nissan Juke for sale near Shorewood.
Upgraded options include a power tilt and sliding sunroof, tire pressure monitoring system, and alarm. You can also create a more luxurious interior with a leather-wrapped steering wheel and heated mirrors and seats. The choice is all yours.
Not only does the Juke look fast, but it also it packs impressive power into its small frame. With the base model, you can choose between front-wheel and all-wheel drive options that rely on a 4 cylinder engine to provide 188-h.p. For those who love to drive, be sure to ask about the automatic transmission with manual mode. This allows you to choose your driving mode based on your mood and/or traffic.
At Russ Darrow Nissan, we are committed to helping you find the right vehicle to fit your needs and your budget. Our convenient location and flexible schedule that allows you to browse our inventory Monday through Saturday, makes it easy to shop.
If you are interested in finding a 2017 Juke for sale near Shorewood, we are here to help. Simply call or stop by. We look forward to meeting you and forming a lasting relationship.
Directions to Nissan Shorewood
Contact us about the 2017 Nissan Juke