2017 Nissan Juke for sale near St. Francis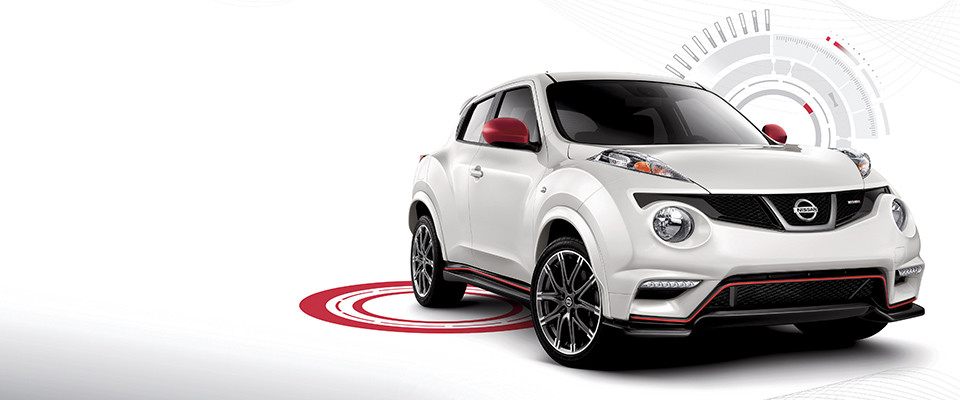 View 2017 Nissan Juke Inventory
2017 Nissan Juke for sale near St. Francis
There is a stylish and sporty new 2017 Juke for sale near St. Francis that is just waiting for you to come take it for a test drive. The is a truly unique model that offers the handling of a car, the fuel efficiency of a subcompact SUV and the power sports car. You can enjoy the best of all worlds for an affordable price.
New 2017 Nissan Juke Vehicle Information
The Juke is a real head turner that showcases a modern and sporty design. Innovative features and details can be found throughout the vehicle, but what you will notice right away is how spacious the interior feels despite being a sub compact model. In fact, the 2017 Juke can comfortably fit up to five people.The cargo area also offers plenty of room for transporting groceries or stowing your beach bag.
The interior features the latest technology the works to provide a superior level of safety and convenience. The sleek dashboard includes a back-up camera so that you can always have a clear line of sight when navigating tight spaces. Users also enjoy the keyless entry and start capabilities that allow you to control your car with the push of a button. Other standard features include power locks, cruise control and a trip computer.
If safety is one of your top priorities, you can rest assured that the 2017 Juke has you covered. Both lane departure and blind spot warnings will help you steer clear of accidents. Brake assist and traction control will also help you stay in control of the vehicle and provide a smooth ride. The Juke is also highly rated for rollover safety standards and includes driver, passenger, rear, side, and side head airbags. If an accident does happen, the Juke provides industry leading protection.
Specifications for 2017 Juke for Sale Near St. Francis
One of the main reasons why the 2017 Juke is such popular model is because it is just plain fun to drive. It offers great handling, plenty of power and an automatic transmission that can be switched into manual mode. The 1.6 liter 4-cylinder engine puts out an impressive 188 horsepower while still providing fuel efficient performance. The Juke averages 28 MPG in the city and 31 MPG on the highway. You will be amazed to see how this vehicle takes corners and performs on the road.
You can also choose from several different available trim packages that include extras. For a little extra money, you can upgrade and enjoy addition luxurious features including a leather wrapped steering wheel, heated seats and mirrors and a sunroof. There are plenty of options that will allow you to find the best features to match your personal preferences and your budget.
If you are ready to put some fun back into your daily commute, contact Russ Darrow Nissan to test drive a 2017 Juke for sale near St. Francis. Our dealership is conveniently located and open Monday through Saturday so that you will have plenty of time to shop. Call or visit us today to talk with a friendly Nissan expert who can answer all your questions and make sure that you get the perfect car.
We look forward to meeting and getting to know you!
Directions to Nissan St. Francis
Contact us about the 2017 Nissan Juke