2017 Nissan Juke for sale near Waukesha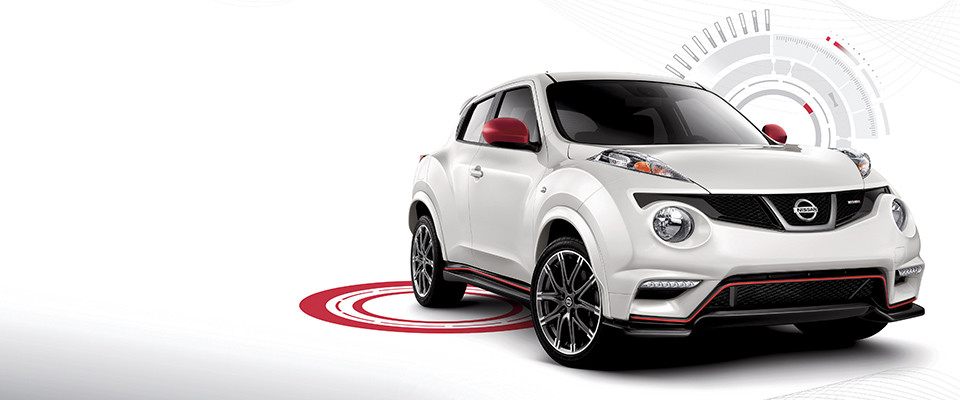 View 2017 Nissan Juke Inventory
2017 Nissan Juke for sale near Waukesha
Want to enjoy the spacious and sporty feel of an SUV and the handling of a car, then you need to check out a new 2017 Juke for sale near Waukesha. At Russ Darrow of West Bend, we carry a selection of of Juke's in a variety of colors and trim packages so that you can choose the best options to fit your taste and your budget. No matter what combination of features you opt for, you will enjoy a sleek, compact crossover with a truly unique design.
New Juke 2017 Vehicle Information
The newest version of the Juke features an eye catching exterior that is full of curves that provide the look of a muscle car in a sub-compact package. The raised height also contributes to the sporty feel while allowing for precision handling that can easily navigate twists and turns. The 2017 model also comes with a 188 hp engine for impressive power and speed.
Specifications for 2017 Juke for sale near Waukesha
Even the base model of the 2017 Juke comes equipped with a long list of cutting edge technology that provides a superior level of safety and performance. The Juke includes: lane departure and blind spot alerts, cruise control, child safety locks and daytime running lights. The sleek and stylish dashboard includes a rearview camera for optimal visibility when navigating tight spaces. Brake assist, traction control and power steering also help you to take on difficult driving conditions including severe weather.
If an accident does occur, you and your passengers will be protected by the driver, passenger, rear, side and side head airbags that are placed throughout the vehicle. You can also enjoy peace of mind knowing that the 2017 Juke received high marks from the National Highway Traffic Safety Administration for both frontal and rollover crashes.
Upgrade your 2017 Juke and enjoy the best in luxury and convenience when you choose the SL version which offers NissanConnect navigation and mobile apps, Around View Monitor with moving object detection, leather-appointed seats, power tilt and sliding sunroof, tire pressure monitoring system and alarm. For those who want a turbo charged sub-compact, be sure to check out the 2017 Juke Nismo RS, which offers 215 hp and a 16-valve 4-cylinder engine. The Juke comes with a 6-speed transmission that allows you to switch between automatic and manual modes. When you are in the mood for some fun, shift your way around town in manual mode and when rush hour traffic is stop and go, you can take advantage of the convenience of an automatic.
Another benefit of the 2017 Juke is that if offers great fuel efficiency. It will look and feel like a sporty car without eating up gas. In fact, the EPA gives the 2017 a rating of 28 mpg in the city and 33 mpg on the highway. You will find that you are visiting the gas station a lot less often.
At Russ Darrow Nissan, we are committed to customer satisfaction and helping you find a 2017 Juke for sale near Waukesha. Our convenient location means that we are just around the corner. All it takes is a short drive to stop by our location where you can browse our inventory, test drive your next vehicle and meet with a representative you can answer all your questions.
We can wait to meet you and become your source for all your vehicle needs. Don't hesitate any longer. Stop by today. We are open Monday through Saturday to make shopping easy and convenient.
Directions to Nissan Waukesha
Contact us about the 2017 Nissan Juke