2017 Nissan Juke for sale near West Bend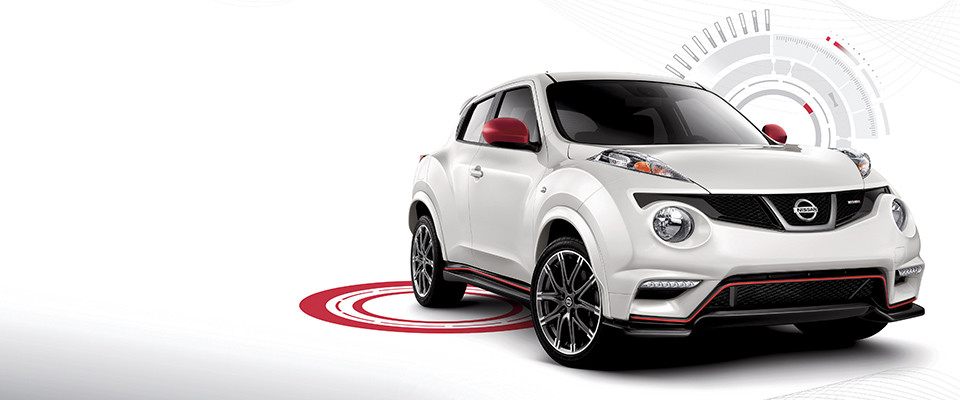 View 2017 Nissan Juke Inventory
2017 Nissan Juke for sale near West Bend
Are you looking for a compact vehicle that offers excellent gas mileage without sacrificing power and performance? If so, there is a new 2017 Juke for sale near West Bend that has your name on it. This stylish and sporty crossover SUV is sure to turn heads and put the fun back into driving. You can enjoy all the benefits of a subcompact car and an impressive drive train system that packs a punch.
New 2017 Juke Vehicle Information
Don't be fooled by the term subcompact. The 2017 Juke can accommodate up to five passengers and provides a spacious interior that avoids feeling cramped. It also includes ample cargo space for transporting groceries, sports gear and other items. Drivers also appreciate gas mileage ratings of 28 MPG in the city and 31 MPG on the highway. You won't be spending as much time and money t the gas station filling up your tank.
Specifications for 2017 Juke near West Bend
The Juke combines the look and feel of a sporty SUV with the handling of a car. With a tight steering system, you will love zipping around winding country roads and taking corners. This impressive model also comes with a 1.6-liter turbo four-cylinder engine that offers 188 hp. With so much power packed in a subcompact SUV, you might just find that you start taking the long way home.
In addition to modern styling, the Juke also comes with a long list of other features that help provide a superior level of safety, luxury and convenience. A backup camera is integrated directly into the dashboard so that you can enjoy optimal line of sight. The Nissan Juke also include driver passenger, rear, side and side head airbags for crash protections. In addition, daytime running lights, lane departure and blind spot warning, and child protection locks work to increase safety for both the driver and passengers.
Other features that add a touch of luxury, include a keyless entry and start, auto-off headlights and power door locks. These features come standard, but you can further customize your vehicle by choosing from a variety of trim packages. These options include both interior and exterior upgrades. Take your model to the next level by adding a leather covered steering wheel, slding sunroof, heated mirrors and seats and much more! No matter what combination of features you want to enjoy, there is the perfect 2017 Juke for sale near West Bend.
The Juke is putting the fun back into driving and all it will take is one test drive to see how. With precision handling, a turbo engine and an automatic engine that can be put into manual mode, the Juke offers great performance.
To find your own 2017 Juke for sale near West Bend, visit Russ Darrow Nissan today. We are open Monday through Saturday with convenient times to fit your busy schedule. Our friendly and knowledgeable staff will answer all your questions. Stop by our location today and we will make sure that you get matched up with the right vehicle for your needs and your budget.
We look forward to meeting you and helping you get into your new Nissan Juke.
We look forward to meeting and getting to know you!
Directions to Nissan West Bend
Contact us about the 2017 Nissan Juke