2017 Nissan Juke for sale near Whitefish Bay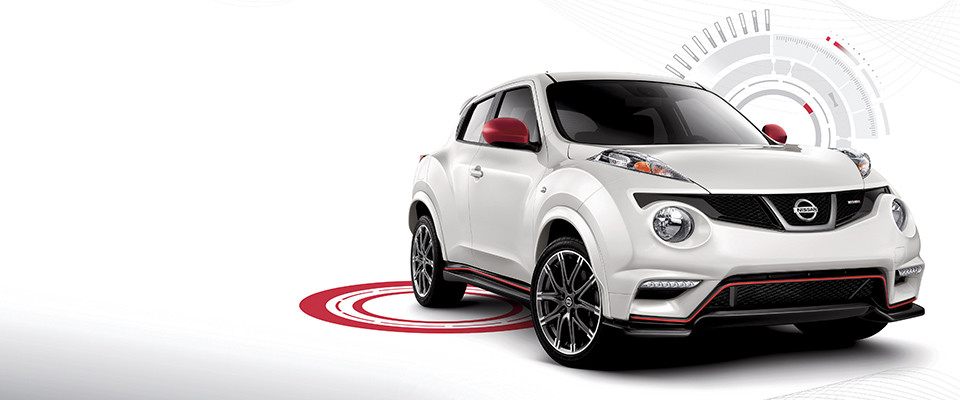 View 2017 Nissan Juke Inventory
2017 Nissan Juke for sale near Whitefish Bay
Are you spending too much time and money maintaining your old car? Why not upgrade and put the fun back into driving? There is a 2017 Juke for sale near Whitefish Bay that can get you back on the road. Not only is this vehicle sure to draw attention, it also comes packed with powerful performance features and precision handling that will have you zipping down the highway.
New 2017 Juke Vehicle Information
The new Juke offers a sporty design with lots of personality. The exterior is full of curves and details that give it a unique look. While it is categorized as a subcompact SUV, it can fit up to five people and the hatchback opens up to reveal a surprising amount of carriage space. The raised ride height also adds to the look of an SUV, but this model handles like a car. It combines the best features of cars and smaller SUVs to provide a truly attractive vehicle that will have you shopping for a 2017 Juke for sale near Whitefish Bay.
Specifications for 2017 Juke Near Whitefish Bay
Perhaps one of the best selling features of the Juke is that is doesn't just look sporty; it comes equipped with an all-wheel drive train system that packs an impressive amount of power. The 1.6 liter turbo 4 cylinder engine provides 188 horsepower for speedy performance. In addition, you will enjoy 28 MPG in the city and 31 MPG on the highway for excellent fuel efficiency that will help you save on gas.
Cutting edge technology also means that the the Juke offers a superior level of safety. The backup camera is centrally located in the dashboard and will provide a clear line or sight even in tight spaces. Lane departure and blind spot warnings will also work to help you avoid accidents. A variety of airbags, including driver, passenger, rear, side, and side head airbags will protect you and your passengers if an accident does happen.
For those looking for a touch of luxury in their next car, the Juke incorporates a variety of sophisticated details that also add a level of convenience. Keyless entry and start means push button control. Brake assist and traction control will work to provide a smooth ride. You can also enjoy the ease of power door locks and auto-off headlights.
As you browse through the 2017 Jukes for sale near Whitefish Bay, keep in mind that there are a variety of trim packages available. You can upgrade and for a small fee and experience the luxury of a leather wrapped steering wheel and heated seats. If you want to learn more about your options, be sure to call or visit Russ Darrow Nissan.
Our showroom is conveniently located and open Monday through Saturday so that you have plenty of time to shop our selection of Nissans. Work with our experienced staff who has the knowledge and resources to help put you into the car of your dreams Visit us today to get started. We can't wait to meet you!
Directions to Nissan Whitefish Bay
Contact us about the 2017 Nissan Juke