Nissan Brake Services in Milwaukee, WI
Your brakes and brake system are essential for the safety and operation of your Nissan. At Russ Darrow Nissan, we offer the following brake services when you visit our service center.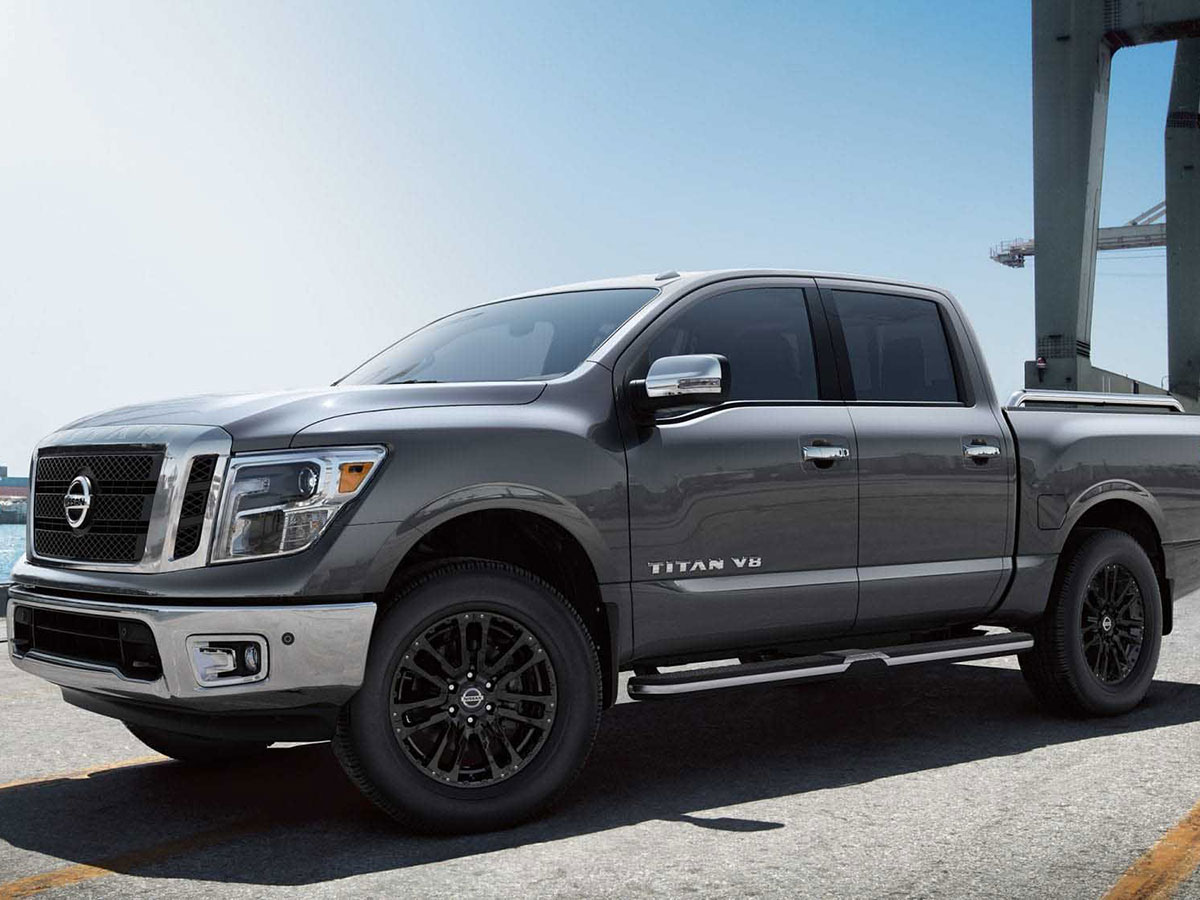 Brake System Inspection
Like all of the other operating systems in your Nissan, the brake system requires routine maintenance to ensure that it is properly operating. During a brake system inspection, a certified technician will inspect the different parts from the brake pads to the brake fluid to guarantee that they are operating at the proper performance level.
Brake Pad Replacement Service
Should the friction material that your brake pads be worn down to the metal with little padding, it is time to replace the brake pads. During this service, the certified technician will remove the worn brake pads from your Nissan and replace them with OEM brake pads to ensure the best performance and quality for your safety.
SCHEDULE SERVICE
Brake Fluid Exchange Service
Within the brake system is brake fluid. This hydraulic fluid is used to ensure that the right pressure is applied when the driver is attempting to slow down. Like oil, coolant, and other fluids circulating through your Nissan, brake fluid does wear out over time and is unable to properly assist the brake system. Often times, the fluid is very weak when you are having trouble slowing down, but have new brake pads. During this service, the certified technician will flush the exhausted brake fluid from your brake system and refill it with fresh brake fluid to ensure that the proper pressure is applied when slowing down.
Brake Rotor Resurfacing or Replacement Service
While they do not have to be changed often, the brake rotors on your Nissan do tend to wear down in conjunction with the brake fluid. This part of the brake system actually brings your Nissan to a stop, making it a critical component. When your rotors have worn to a point of not being able to stop properly, a certified technician will remove these rotors and replace them with the correct size for your Nissan model so that your brake system is able to properly function during a brake rotor resurfacing or replacement service.
Choosing Russ Darrow Nissan of Milwaukee
Many Nissan owners living in Milwaukee and nearby cities such as Wauwatosa, West Allis, Brookfield, and Menomonee Falls, find the service department at Russ Darrow Nissan to be leaders in quality and efficiency. When your Nissan is serviced with our factory certified technicians, you can expect top tier parts to be used in your Nissan made directly by the manufacturer. If your Nissan is in need of brake service or any other maintenance, give us a call or schedule your next appointment online today.
SCHEDULE SERVICE
Comfortable Lounge
TVs
Free WiFi
Magazines
Complimentary Coffee
Courtesy Local Area Shuttle
Russ Darrow Rental Program
Darrow Group Gold Rewards Program
Vending Machines
Kids Zone
Popcorn
Open on Saturdays